Nancy Terracino

Real Estate on Page

http://www.nancyterracino.com/find-real-estate/

Home Buyers

United States

Real Estate
What You Need To Know About Home Price News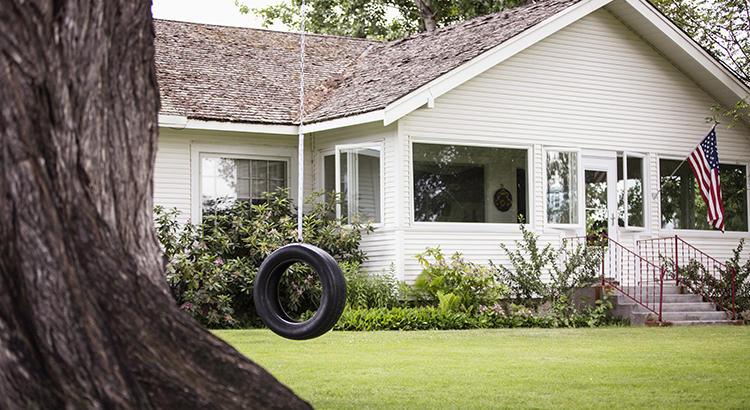 The National Association of Realtors (NAR) will release its latest Existing Home Sales Report tomorrow. The information it contains on home prices may cause some confusion and could even generate some troubling headlines. This all stems from the fact that NAR will report the median sales price, while other home price indices report repeat sales prices. The vast majority of the repeat sales indices show prices are starting to appreciate again. But the median price reported on Thursday may tell a different story. 
Here's why using the median home price as a gauge of what's happening with home values isn't ideal right now. According to the Center for Real Estate Studies at Wichita State University:
"The median sale price measures the 'middle' price of homes that sold, meaning that half of the homes sold for a higher price and half sold for less. While this is a good measure of the typical sale price, it is not very useful for measuring home price appreciation because it is affected by the 'composition' of homes that have sold.For example, if more lower-priced homes have sold recently, the median sale price would decline (because the "middle" home is now a lower-priced home), even if the value of each individual home is rising."
People buy homes based on their monthly mortgage payment, not the price of the house. When mortgage rates go up, they have to buy a less expensive home to keep the monthly expense affordable. More 'less-expensive' houses are selling right now, and that's causing the median price to decline. But that doesn't mean any single house lost value. 
Even NAR, an organization that reports on median prices, acknowledges there are limitations to what this type of data can show you. NAR explains:
"Changes in the composition of sales can distort median price data."
For clarification, here's a simple explanation of median value:
You have three coins in your pocket. Line them up in ascending value (lowest to highest).
If you have one nickel and two dimes, the median value of the coins (the middle one) in your pocket is ten cents.
If you have two nickels and one dime, the median value of the coins in your pocket is now five cents.
In both cases, a nickel is still worth five cents and a dime is still worth ten cents. The value of each coin didn't change.
The same thing applies to today's real estate market.
Bottom Line
Actual home values are going up in most markets. The median value reported tomorrow might tell a different story. For a more in-depth understanding of home price movements, let's connect.






















Today's Housing Market Is Nothing Like 15 Years Ago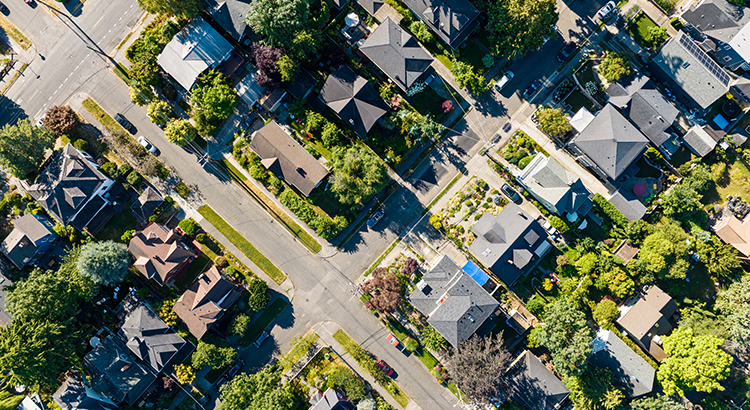 There's no doubt today's housing market is very different than the frenzied one from the past couple of years. In the second half of 2022, there was a dramatic shift in real estate, and it caused many people to make comparisons to the 2008 housing crisis. While there may be a few similarities, when looking at key variables now compared to the last housing cycle, there are significant differences.
In the latest Real Estate Forecast Summit, Lawrence Yun, Chief Economist at the National Association of Realtors (NAR), drew the comparisons below between today's housing market and the previous cycle: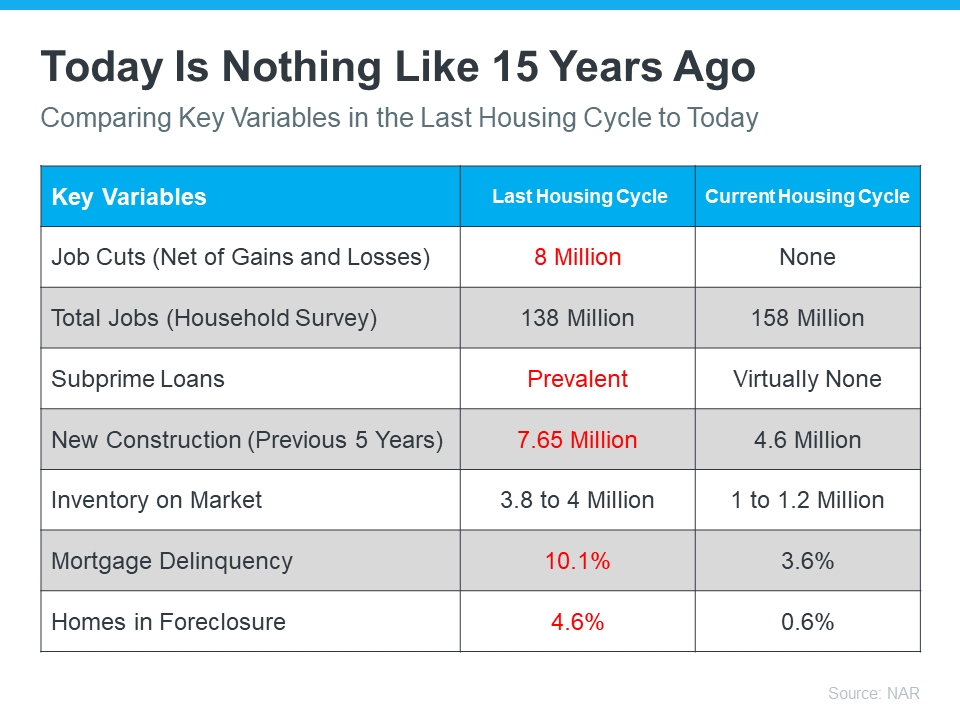 Looking at the facts, it's clear: today is very different than the housing market of 15 years ago.
There's Opportunity in Real Estate Today
And in today's market, with inventory rising and less competition from other buyers, there's opportunity right now. According to David Stevens, former Assistant Secretary of Housing:
"So be advised…this may be the one and only window for the next few years to get into a buyer's market. And remember…as the Federal Reserve data shows…home prices only go up and always recover from recessions no matter how mild or severe. Long term homeowners should view this market…right now…as a unique buying opportunity."
Bottom Line
Today's housing market is nothing like the real estate market 15 years ago. If you're a buyer right now, this may be the chance you've been waiting for.


Home Equity: A Source of Strength for Homeowners Today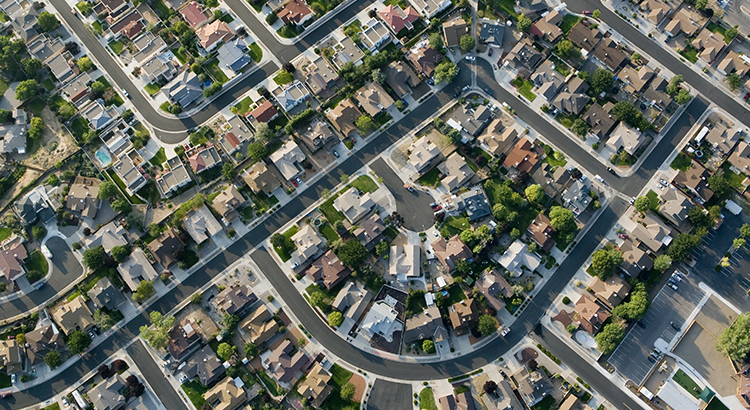 Experts agree there's no chance of a large-scale foreclosure crisis like we saw back in 2008, and that's good news for the housing market. As Mark Fleming, Chief Economist at First American, says:
". . . don't expect a housing bust like the mid-2000s, as lending standards in this housing cycle have been much tighter and homeowners have historically high levels of home equity, so there likely won't be a surge in foreclosures."
Data from the Mortgage Bankers Association (MBA) helps tell this story. It shows the overall percentage of homeowners at risk is decreasing significantly with time (see graph below):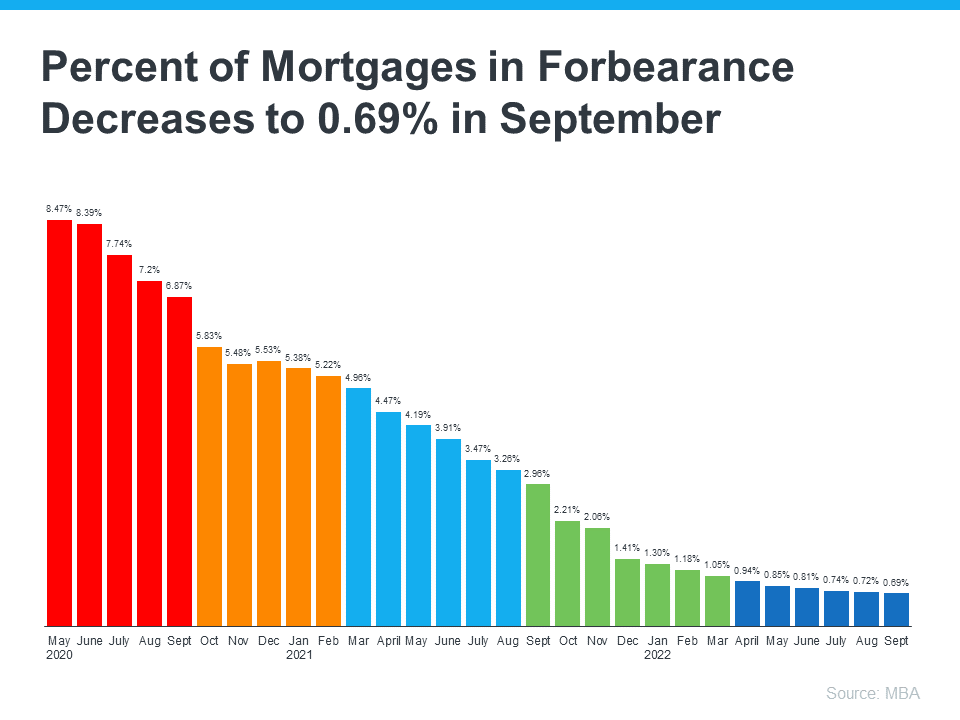 But even though the volume of homeowners at risk is very low, there is still a small percentage of homeowners who may be coming face to face with foreclosure as a possibility today. If you're facing difficulties yourself, it can help to understand your options. It starts with knowing what foreclosure is. Investopedia defines it like this:
"Typically, default is triggered when a borrower misses a specific number of monthly payments . . . Foreclosure is the legal process by which a lender attempts to recover the amount owed on a defaulted loan by taking ownership of and selling the mortgaged property."
The good news is there are alternatives available to help you avoid going through the foreclosure process, including:
Reinstatement
Loan modification
Deed-in-lieu of foreclosure
Short sale
But before you go down any of those paths, it's worth seeing if you have enough equity in your home to sell it and protect your investment.
You May Be Able To Use Your Equity To Sell Your House
Equity is the difference between what you owe on the home and its market value based on factors like price appreciation.
In today's real estate market, many homeowners have far more equity in their homes than they realize due to the home price appreciation we've seen over the past few years. According to CoreLogic:
"The total average equity per borrower has now reached almost $300,000, the highest in the data series."
So, what does that mean for you? If you've lived in your house for at least a few years or more, chances are your home's value, and your equity, has risen dramatically. In addition, the mortgage payments you've made during that time chipped away at the balance of your loan. If your home's current value is higher than what you still owe on your loan, you may be able to use that increase to your advantage.
Rick Sharga, Executive VP of Market Intelligence at ATTOM Data, explains how equity can help:
"Very few of the properties entering the foreclosure process have reverted to the lender at the end of the foreclosure. . . We believe that this may be an indication that borrowers are leveraging their equity and selling their homes rather than risking the loss of their equity in a foreclosure auction."
Lean on Experts To Explore Your Options
To find out how much equity you have, work with a local real estate professional. They can give you an estimate of what your house could sell for based on recent sales of similar homes in your area. You may be able to sell your house to avoid foreclosure.
If you find out you have to pursue other options, your agent can help with that too. They'll be able to connect you with other professionals in the industry, like housing counselors, who can look into your unique situation and offer advice on next steps if selling isn't your best alternative.
Bottom Line
If you're a homeowner facing hardship, let's connect so you have an expert on your side to explore your options and see if you can sell your house to avoid foreclosure.
3 Trends That Are Good News for Today's Homebuyers


While higher mortgage rates are creating affordability challenges for homebuyers this year, there is some good news for those people still looking to buy a home.
As the market has cooled this year, some of the intensity buyers faced during the peak frenzy of the pandemic has cooled too. Here are just a few trends that may benefit you when you go to buy a home today.
1. More Homes To Choose from
During the pandemic, housing supply hit a record low at the same time buyer demand skyrocketed. This combination made it difficult to find a home because there just weren't enough to meet buyer demand. According to Calculated Risk, the supply of homes for sale increased by 39.5% for the week ending October 28 compared to the same week last year.
Even though it's still a sellers' market and supply is still lower than more normal levels, you have more to choose from in your home search. That makes finding your dream home a bit less difficult.
2. Bidding Wars Have Eased
One of the top stories in real estate over the past two years was the intensity and frequency of bidding wars. But today, things are different. With more options, you'll likely see less competition from other buyers looking for homes. According to the National Association of Realtors (NAR), the average number of offers on recently sold homes has declined. This September, the average was 2.5 offers per sale. In contrast, last September, the average was 3.7 offers per sale.
If you tried to buy a house over the past two years, you probably experienced the bidding war frenzy firsthand and may have been outbid on several homes along the way. Now you have a chance to jump back into the market and enjoy searching for a home with less competition.
3. More Negotiation Power
And when you have less competition, you also have more negotiating power as a buyer. Over the last two years, more buyers were willing to skip important steps in the homebuying process, like the appraisal or inspection, to try to win a bidding war. But the latest data from the National Association of Realtors (NAR) shows the percentage of buyers waiving those contingencies is going down.
As a buyer, this is good news. The appraisal and the inspection give you important information about the value and condition of the home you're buying. And if something turns up in the inspection, you have more power today to renegotiate with the seller.
A survey from realtor.com confirms more sellers are accepting offers that include contingencies today. According to that report, 95% of sellers said buyers requested a home inspection, and 67% negotiated with buyers on repairs as a result of the inspection findings.
Bottom Line
While buyers still face challenges today, they're not necessarily the same ones you may have been up against just a year or so ago. If you were outbid or had trouble finding a home in the past, now may be the moment you've been waiting for. Let's connect to start the homebuying process today.
Sellers Have an Opportunity with Today's Home Prices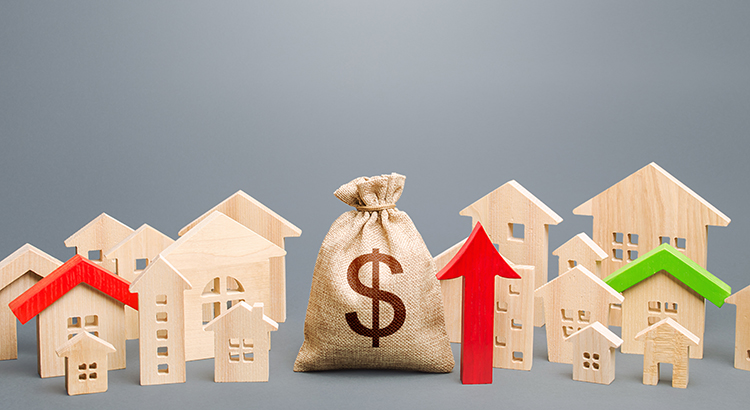 As mortgage rates started to rise this year, many homeowners began to wonder if the value of their homes would fall. Here's the good news. Historically, when mortgage rates rise by a percentage point or more, home values continue to appreciate. The latest data on home prices seems to confirm that trend.
According to data from CoreLogic, home price appreciation has been re-accelerating since November. The graph below shows this increase in home price appreciation in green: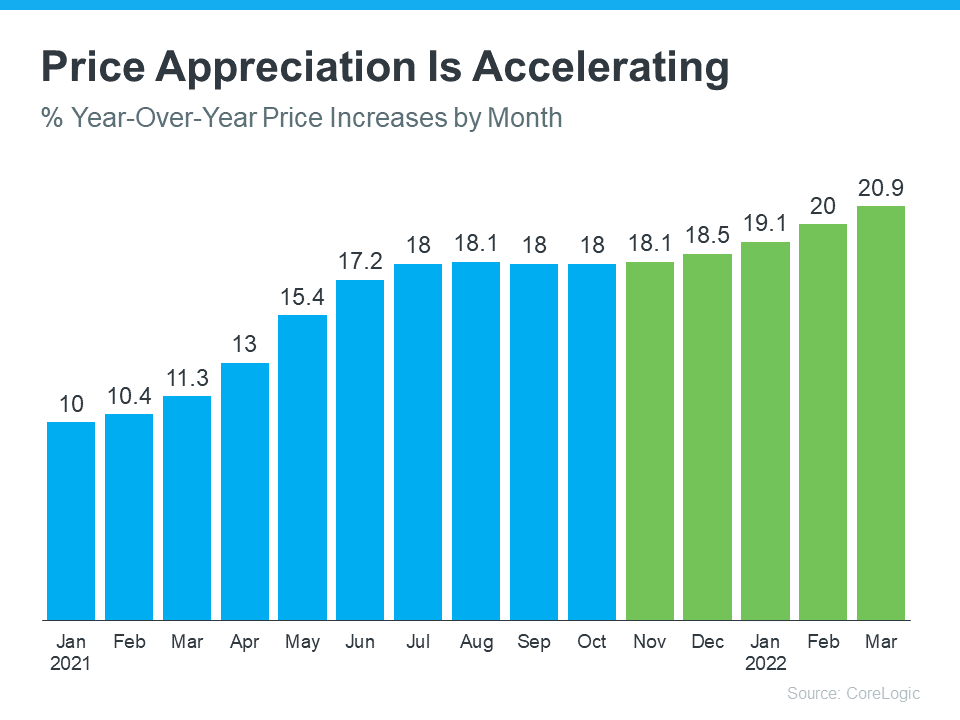 This is largely due to an ongoing imbalance in supply and demand. Specifically, housing supply is still low, and demand is high. As mortgage rates started to rise this year, many homebuyers rushed to make their purchases before those rates could climb higher. The increased competition drove home prices up even more. Selma Hepp, Deputy Chief Economist at CoreLogic, explains:
"Home price growth continued to gain speed in early spring, as eager buyers tried to get in front of the mortgage rate surge."
And experts say prices are forecast to continue appreciating, just at a more moderate pace moving forward. A recent article from Fortune says:
". . . the swift move up in mortgage rates . . . doesn't mean home prices are about to crash. In fact, every major real estate firm with a publicly released forecast model . . . still predicts home prices will climb further this year."
What This Means for You
If you're thinking about selling your house, you should know you have a great opportunity to list your home and capitalize on today's home price appreciation. As prices rise, so does the value of your home, which gives your equity a big boost.
When you sell, you can use that equity toward the purchase of your next home. And at today's record-level of appreciation, that equity may be enough to cover some (if not all) of your down payment.
Bottom Line
History shows rising mortgage rates have not had a negative impact on home prices. Now is still a great time to sell your house thanks to ongoing price appreciation. When you're ready to find out how much equity you have in your current home and what's happening with home prices in your local area, let's connect.










Why It Just Became Much Easier To Buy a Home


Since the pandemic began, Americans have reevaluated the meaning of the word home. That's led some renters to realize the many benefits of homeownership, including the feelings of security and stability and the financial benefits that come with rising home equity. At the same time, many current homeowners have decided their house no longer meets their needs, so they moved into homes with more space inside and out, including a home office for remote work.
However, not every purchaser has been able to fulfill their desire for a new home. Here are two obstacles some homebuyers are facing:
The ability to save for a down payment
The ability to qualify for a mortgage at the current lending standards
This past week, both of those challenges have been mitigated to some degree for many purchasers. The FHFA (which handles mortgages by Freddie Mac, Fannie Mae, and the Federal Housing Administration) is raising its loan limit for prospective purchasers in 2022. The term used to describe the maximum loan amount they will entertain is the Conforming Loan Limit.
What Is the Difference Between a Conforming Loan and a Non-Conforming Loan?
Investopedia explains the difference in a recent post:
"Conforming loans are the only loans that meet the requirements to be acquired by Fannie Mae and Freddie Mac. Jumbo loans, which exceed the conforming limit, are the most common type of nonconforming loan."
What Difference Does It Make to Me as a Home Buyer?
A Forbes article earlier this year explains the benefits of a conforming loan and why they exist:
"Since lenders can't sell non-conforming loans to Fannie Mae or Freddie Mac to free up their cash, they're a bit riskier for the lender. This is especially true for jumbo loans, which aren't backed by any government guarantees. If you default on a jumbo loan, it's a huge blow to the lender.

Thus, lenders generally charge higher interest rates to compensate, and they can have even more requirements. For example, lenders who give out jumbo loans often require that you make a down payment of at least 20% and show that you have at least six months' worth of cash in reserve, if not more."
What Happened Last Week?
The FHFA has significantly increased its Conforming Loan Limits for 2022. Sandra L. Thompson, FHFA Acting Director, explains in the press release that:
"Compared to previous years, the 2022 Conforming Loan Limits represent a significant increase due to the historic house price appreciation over the last year. While 95 percent of U.S. counties will be subject to the new baseline limit of $647,200, approximately 100 counties will have conforming loan limits approaching $1 million."
This means that more homes now qualify for a conforming loan with lower down payment requirements and easier lending standards – the two challenges holding many buyers back over the last year.
The Federal Housing Administration (FHA) also increased its Conforming Loan Limits for 2022. That could also mean an easier path to homeownership for many prospective buyers. As the Forbes article explains:
"FHA loans can be very beneficial if you don't have as much savings, or if your credit score could use some work."
Bottom Line
Buying your first or your next home may have just gotten much easier (less stringent qualifying standards) and less expensive (possibly lower mortgage rate). Let's connect to discuss how these changes may impact you.


There Are More Homes Available Now than There Were This Spring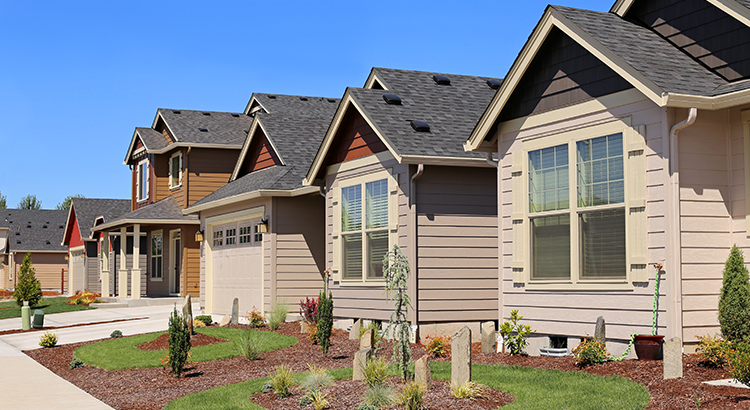 There's a lot of talk lately about how challenging it can be to find a home to buy. While housing inventory is still low, there are a few important things to understand about the supply of homes for sale as we move into the end of the year.
The Number of Homes for Sale Usually Peaks in the Fall
In the residential real estate market, trends generally follow a predictable and seasonal pattern. Typically, the number of homes available for sale (or active monthly listings) peaks in the fall. But in a chapter where so little feels normal, the question becomes: should we expect a fall peak this year?
If we look at the active monthly listings for 2021 (shown in the chart below), we'll see that the number of homes on the market has increased fairly steadily since spring this year. The realtor.com data shows we're still seeing an increase in active inventory month-over-month. While that gain is a bit smaller month-to-month (see August to September in the chart), September numbers are still up from the month prior.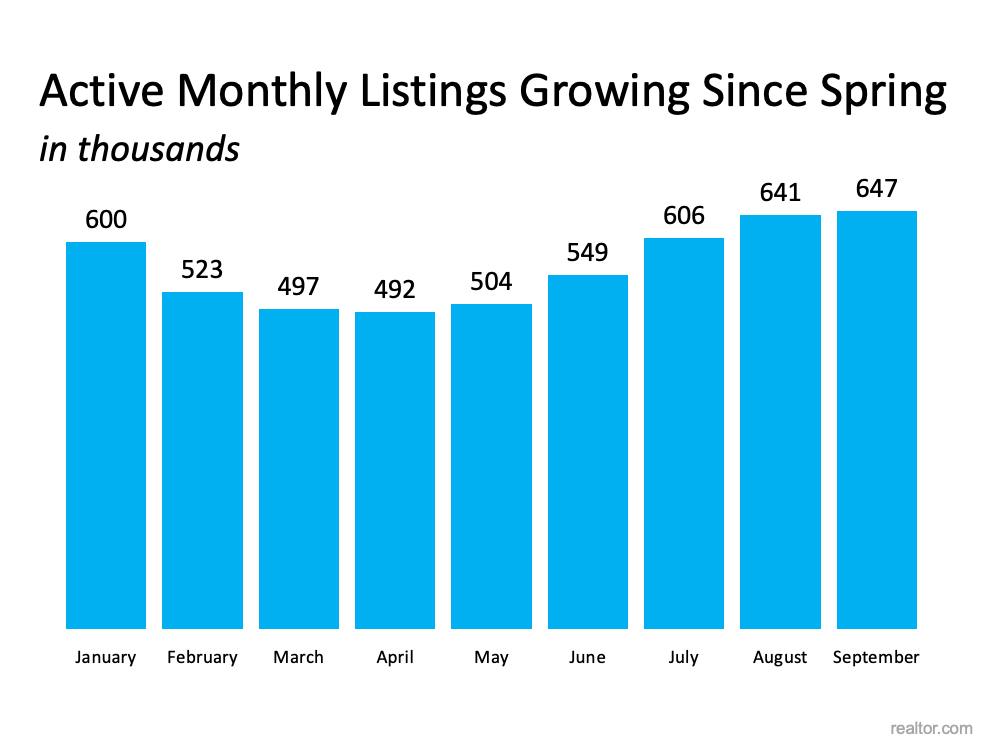 The important takeaway here is the latest monthly numbers show growth. At the end of September, buyers had more options to pick from than they did this spring. That's encouraging for buyers who may have paused their search months ago because they had trouble finding a home. Danielle Hale, Chief Economist at realtor.com, sums this up nicely:
"Put simply, this September buyers had more options than they've had all year and while that's typical of early fall, that's not what happened in 2020. Still, it's important to remember that while buyers may have an easier time this fall than they did in the spring, the market remains more competitive than it has been historically at this time of year." 
As Hale says, a fall peak in inventory is in line with typical seasonal trends. While it's impossible to say for certain what the future holds for housing inventory, we do know both buyers and sellers have opportunities this season based on the latest data.
What Does That Mean for You?
If you're thinking of buying a home, rest assured you do have more options now than you did earlier this year – and that's a welcome relief. That said, today's market is still highly competitive. This isn't the time to slow your search. It's actually the season when the number of homes available for sale tends to peak. Focus on the additional options with renewed energy this season and be prepared for ongoing competition from other buyers.
If you're considering selling your house, realize that while growing, inventory is still low. Selling now means you'll be in a great position to negotiate with buyers – and competition among buyers is good news for your bottom line. Eager buyers will likely be motivated to act before the holidays, giving you the benefit of a fast sale.
Bottom Line
Whether you're buying or selling, there's still a chance to make your goals a reality this season. Let's connect so we can discuss what's going on with the local market and current trends and what they mean for you.
4 Big Incentives for Homeowners to Sell Now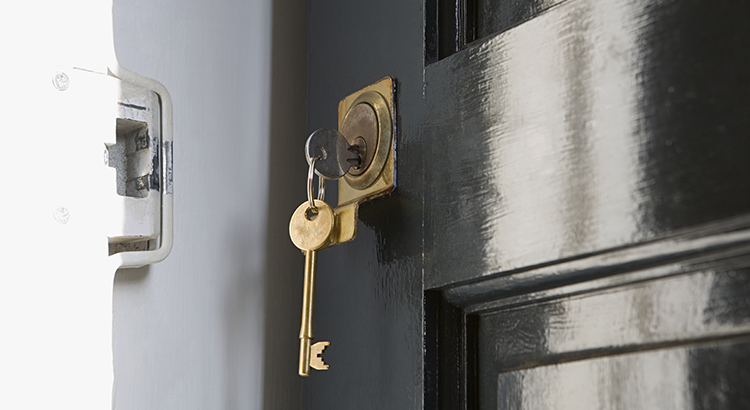 The housing market keeps sailing along. The only headwind that could take it off course is the lack of inventory for sale. The National Association of Realtors (NAR) reports that there were 410,000 fewer single-family homes for sale this March than in March of 2020. The key to continued success in the residential housing market is for more listings to come on the market. However, many homeowners are concerned that selling their homes could be challenging for several reasons.
Recently, Homes.com released the findings of a survey that identified these concerns, as well as what it will take for homeowners to feel comfortable selling their houses. Here are the four major homeowner concerns and a quick explanation of what's actually happening in the housing market today.
1. Homeowners don't know if they'll be able to secure their next home before selling.
In negotiations, leverage is the power that one side may have to influence the other side while moving closer to their negotiating position. A party's leverage is based on the ability to award benefits or eliminate costs on the other side.
In today's market, buyers have compelling reasons to purchase a home now:
To own a home of their own
To buy before prices continue to appreciate
To secure a mortgage at a historically low rate, while they last
These buyer needs give the seller tremendous leverage. Most already realize this leverage enables the homeowner to sell at a good price. However, this leverage may also be used to negotiate time to find their next home. The homeowner could sell their home to the buyer at today's price, which will enable the purchaser to take advantage of current mortgage rates. In return, the buyer might lease the house back to the seller for a pre-determined length of time while the seller finds a new home or has one built.
This gives the buyer what they want while also giving the seller what they need. It's a true win-win negotiation.
2. Homeowners don't know if their current home will sell for the asking price or top market price.
This is the perfect time to maximize profits while selling a house. NAR just released a study showing that bidding wars are at an all-time high. The study reveals that when comparing the first quarter of last year to the first quarter of this year, the number of offers on homes for sale doubled from an average of 2.4 to 4.8 offers.
Whenever there's a bidding war, the price of the item for sale escalates. Bloomberg recently reported:
"For the first time ever, the average U.S. home is selling for above its list price."
If a seller is looking for a top-dollar sale, there's no better time to sell than right now.
3. Homeowners don't know if they will get an offer without their home requiring work or updates.
Again, leverage is the greatest strength a seller has in this market. Due to the lack of homes for sale, many buyers are more willing to take on home improvement projects themselves in order to get the home they're after.
A recent post on whether or not to renovate before selling notes:
"It may be wise to let future homeowners remodel the bathroom or the kitchen to make design decisions that are best for their specific taste and lifestyle. As a seller, your dollars and time might be better spent working on small cosmetic updates, like refreshing some paint and power washing the exterior. Instead of over-investing in your home with upgrades that the buyers may change anyway, work with a real estate professional to determine the key projects that will maximize your listing, without overdoing it."
If a seller is worried about doing work or updates on their home, they must realize that today's historically low inventory likely renders these projects less critical to the sale of the house.
4. Homeowners don't know if they can have a quick closing process.
When speed is important, there are two points sellers should look at:
The time it takes to find a buyer for the home
The time it takes to close the transaction
In the latest Existing Home Sales Report, NAR explains:
"Properties typically remained on the market for 18 days in March, down from 20 days in February and from 29 days in March 2020. Eighty-three percent of the homes sold in March 2021 were on the market for less than a month."
Eighteen days is fast, and it's a new record. Here are the days the average house is on the market in each state: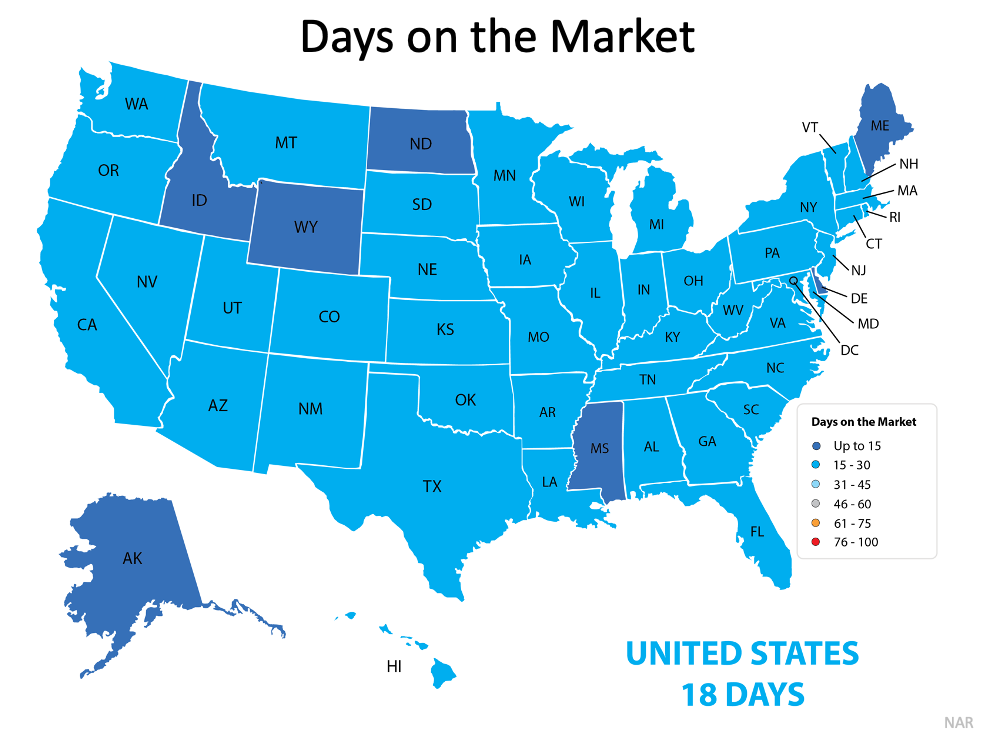 Regarding the time it will take to close the transaction, all-cash sales accounted for 23% of all home purchase transactions in March. All-cash sales can usually be closed in thirty days.
If a mortgage is necessary, the most recent Origination Insight Report from Ellie Mae shows:
"Time to close all loans decreased in March. The average time to close a purchase fell to 51 days, down from 53 the month prior."
If you're looking for a quick closing process, there's never been a market in which the two-step process (finding a buyer and closing the deal) has taken less time.
Bottom Line
Selling your house can be daunting, especially in a fast-paced market. However, the fact that we're in such a strong sellers' market clearly eliminates many common concerns. Let's connect today so you can learn more about the opportunities for homeowners who are ready to sell.














Searching for a New Home?
Why It's Important to Price Your House Right Today
Even in today's sellers' market, setting the right price for your house is one of the most valuable things you can do. According to the U.S. Economic Outlook by the National Association of Realtors (NAR), existing home prices nationwide are forecasted to increase by 4.5% in 2021. This means experts anticipate home values will continue climbing next year. Danielle Hale, Chief Economist for realtor.com, notes:
"We expect price gains to ease somewhat in 2021 and end 5.7% above 2020 levels, decelerating steadily through the spring and summer, and then gradually reaccelerating toward the end of the year."
How to Price Your House
When it comes to setting the right price for your house, the goal is to increase visibility and drive more buyers your way. Instead of trying to win the negotiation with one buyer, you should price your house so that demand is maximized and more buyers want to take a look.
As a seller in today's market, you might be thinking about pricing your house on the high end while so many of today's buyers are searching harder than ever just to find a home to purchase. But here's the thing – a high price tag does not mean you're going to cash in big on the sale. It's actually more likely to deter buyers.
Right now, even when there are so few houses for sale, your house is more likely to sit on the market longer or require a price drop that can send buyers running if it isn't priced just right from the very beginning.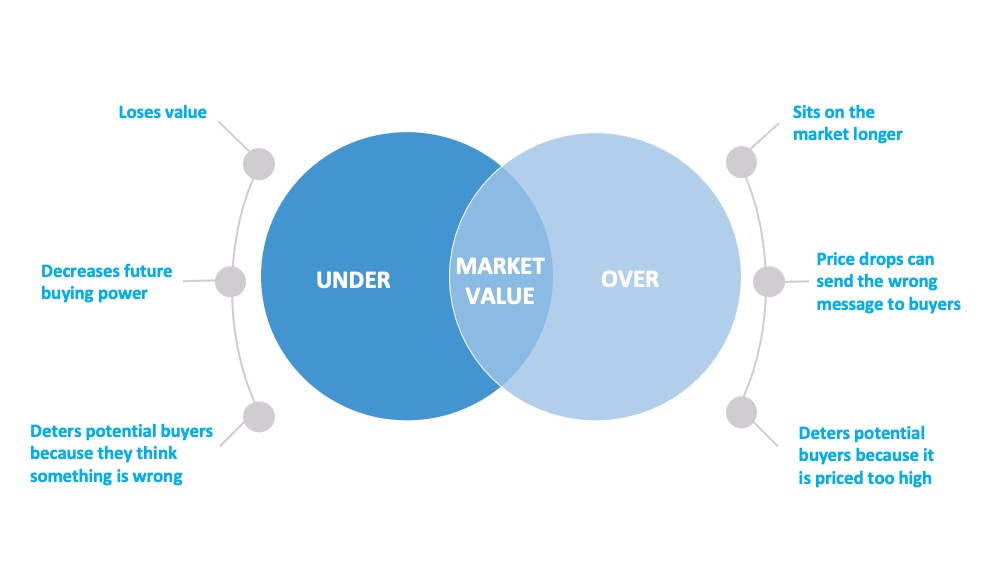 httpIt's It's important to make sure your house is priced correctly by working with a trusted real estate professional (Nancy Terracino 917-837-7798) throughout the process. When you price it competitively from the start, you won't be negotiating with one buyer. Instead, you'll likely have multiple buyers competing for the house, potentially increasing the final sale price.
The key is to make sure your house is priced to sell immediately. This way, it will be seen by the greatest number of buyers. More than one of them may be interested, and it will be more likely to sell at a competitive price.
Bottom Line
Let's connect to price your house correctly from the start so you can maximize your exposure and your return.
Homes Across the Country Are Selling Fast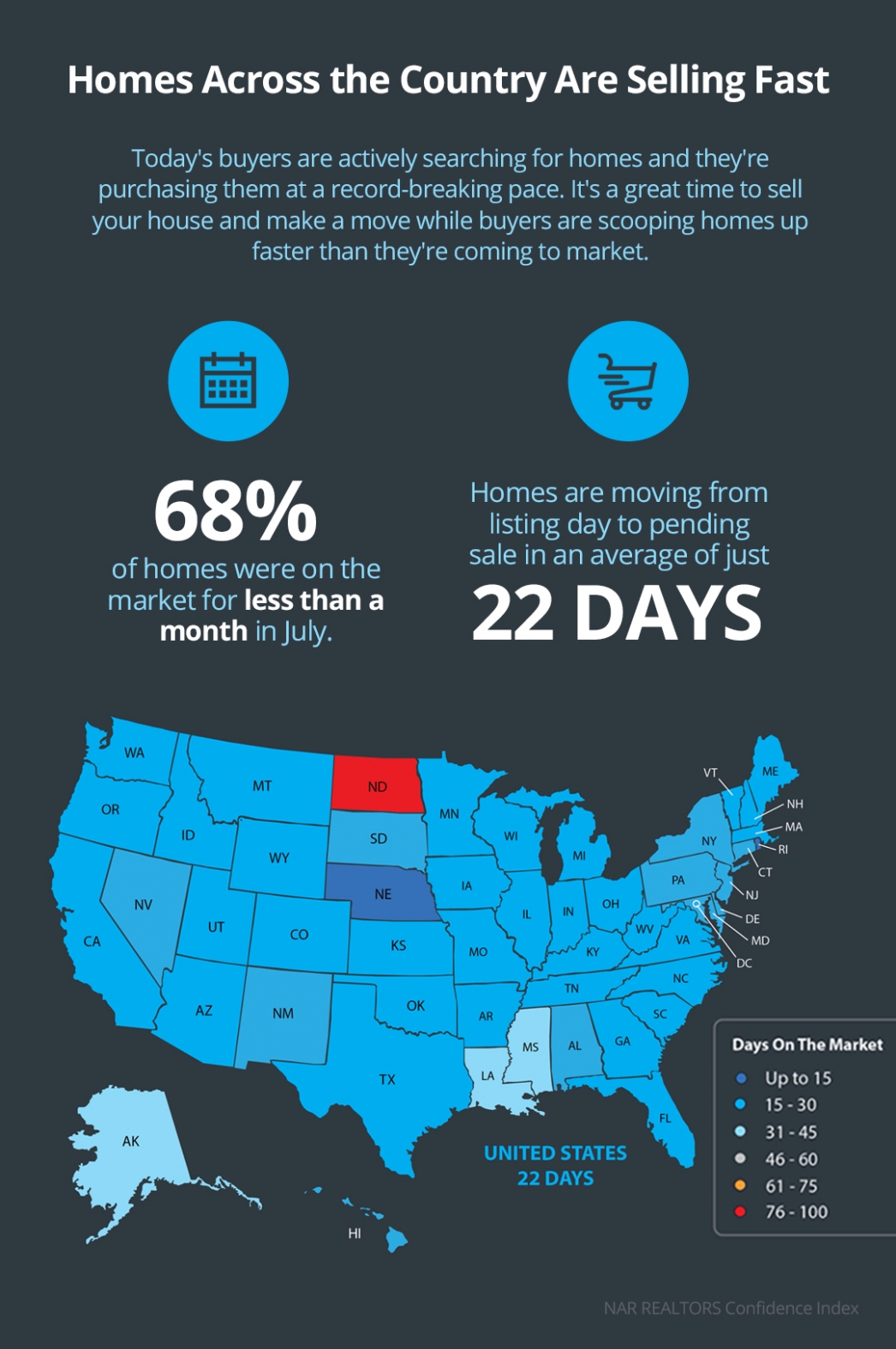 https://


Some Highlights
Buyers are actively searching for and purchasing homes at a record-breaking pace. According to the latest report from the National Association of Realtors (NAR), in July, 68% of homes were on the market for less than a month.
With homes moving from listing day to pending sale in an average of just 22 days, it's a great time to sell a house.
Let's connect today so you can make your move while buyers are scooping homes up faster than they're coming to market.


Welcome to Nancy Terracino's premier real estate website
serving Staten Island, NY.

Are you thinking of buying a home in the Staten Island, NY area?
Finding the right home can be a difficult process but no matter what you are looking for as an experienced Staten Island, NY real estate agent I can provide you with the resources you need to make the home buying process simpler, from specific Staten Island, NY neighborhood information, to tools to estimate your mortgage payments, and buyer resources and articles that will help you through the home buying process.

Thinking about selling real estate in the Staten Island, NY area?
No matter which market you're in, you can use the marketing programs and experience of a qualified Staten Island, NY real estate agent like me to help sell your home quickly and at the right price. Learn more about my service, see information about recent home sales in Staten Island, NY, or contact me to get started today!

Are you interested in more Staten Island, NY area details?
Please take a minute and browse my local neighborhood and school details, real estate mortgage information and interactive maps for the Staten Island, NY market.

Thank you for visiting www.nancyterracino.com! This is a one-stop real estate website for all your home buying and selling needs in Staten Island, NY. I'm a professional real estate agent who will help make your search for a new home an enjoyable experience.

I encourage you to check out my website for local neighborhood and school details, mortgage information, interactive maps,listings of properties of homes for sale, plus many more features.

Please feel free to contact me directly if you have any questions about the Staten Island, NY real estate market, or buying or selling a home in Staten Island, NY.

Thank you!
Save your favorite homes
Get new property alerts
Share with friends and family

Find and compare local neighborhood home values